Journaltastisch Planner 2020 Bundle
Are you ready to make 2020 your best year yet?
Join over 700 happy customers and turn 2020 into Your Best Year yet!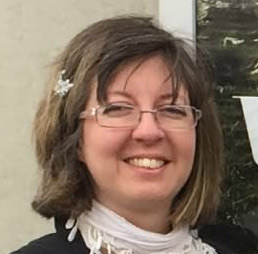 "The Journaltastisch Planner has inspired me to create my own planner from scratch. No more boring and plain "to do" lists scattered over the house, but a beautifully illustrated journal that makes me want to get organised and helps me keep everything together. Don't know where I'd be without it."
- Holly, @littlemisstwinkletoes
BONUS CONTENT
Free Access to the 7-Day Challenge 'Get Totally Organized'
Free Access to Step-by-Step Printing Guides
Next to US Half Letter sized Printables you get also US Letter, A5 & A4
You live outside of the US? No worries, all printables come in two version. One where each week starts on Sunday & one where each week starts on Monday.
Exciting 7-Day Challenge
If you finally want to get rid of your loose paper clutter & organize your life and business in just one planner this challenge is for you. And as a Journaltastisch Planner customer you will get instant access to it.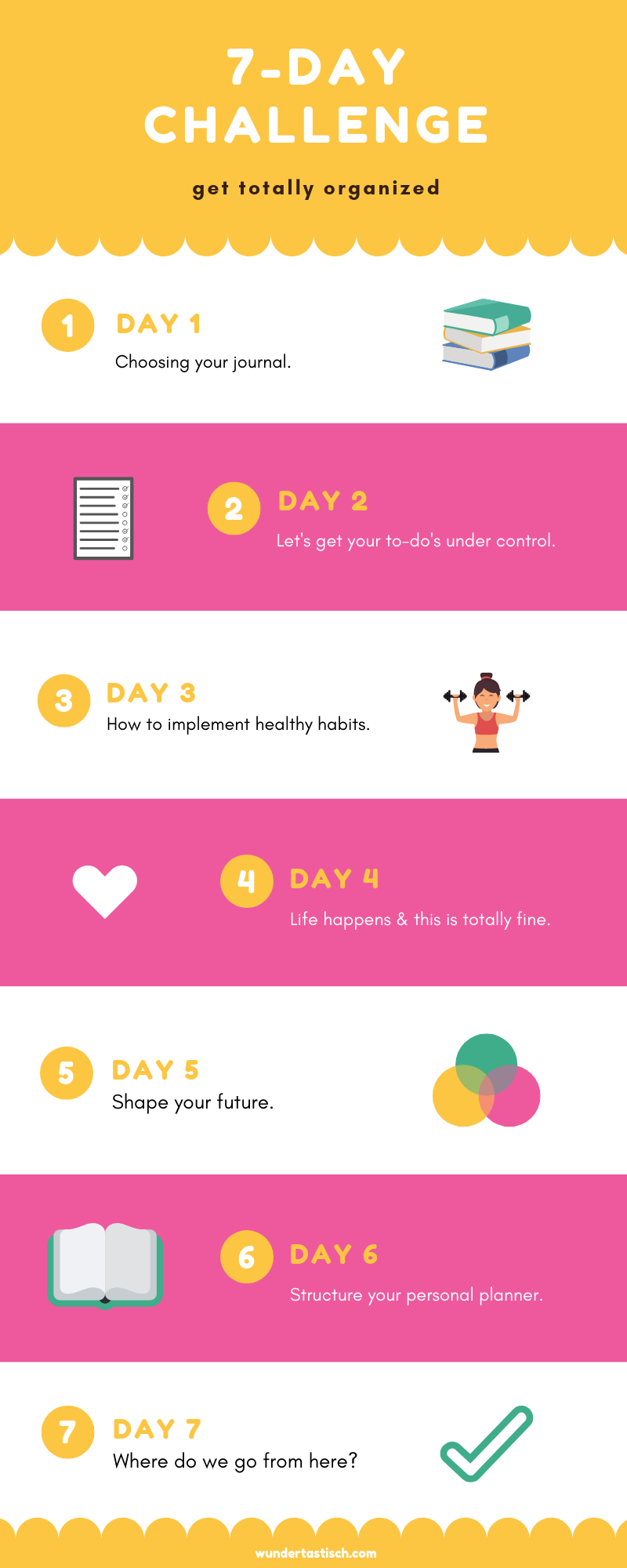 No One Size Fits All
Which is why this planner will come in US Half Letter, US Letter, A5 as well as A4 size.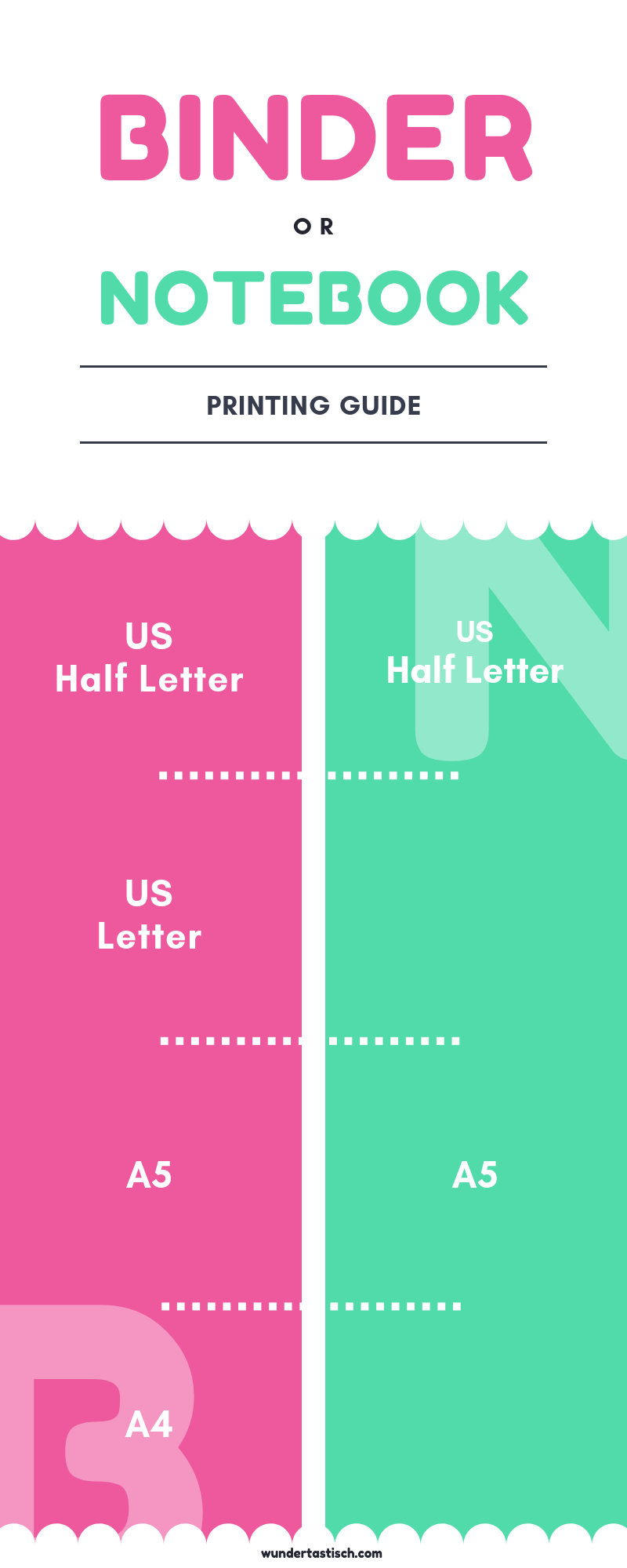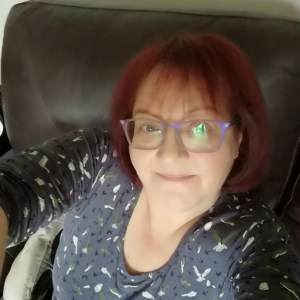 "I tried creating my own planner from scratch a few years ago and found it really helped me to get on top of things. But seeing everyone's fantastic spreads and creativity made me disheartened so I gave up. I've been following Sandra's blog for a while, and love her ideas and creativity… and this year I'm going to put them into practice! It doesn't matter that I can't do my spreads, as she has already created wonderful ones that I can use, so I purchased her bundle!! I'm so excited to be planning and journaling and I think the habit tracker is going to help a lot!! I'm also looking forward to finally logging all my projects that I've started, not finished, need to finish or plan to do. Thank you for sharing, Sandra!"
- Helen, @Karnastitch
Made For Planner Enthusiasts All Over The World
Worried you are stuck with a planner that starts on Monday even if you prefer Sunday as the first day of your week? Anxious that you need to re-format US Letter sized files to A4? Totally unnecessary, since I made sure to include versions for all your needs!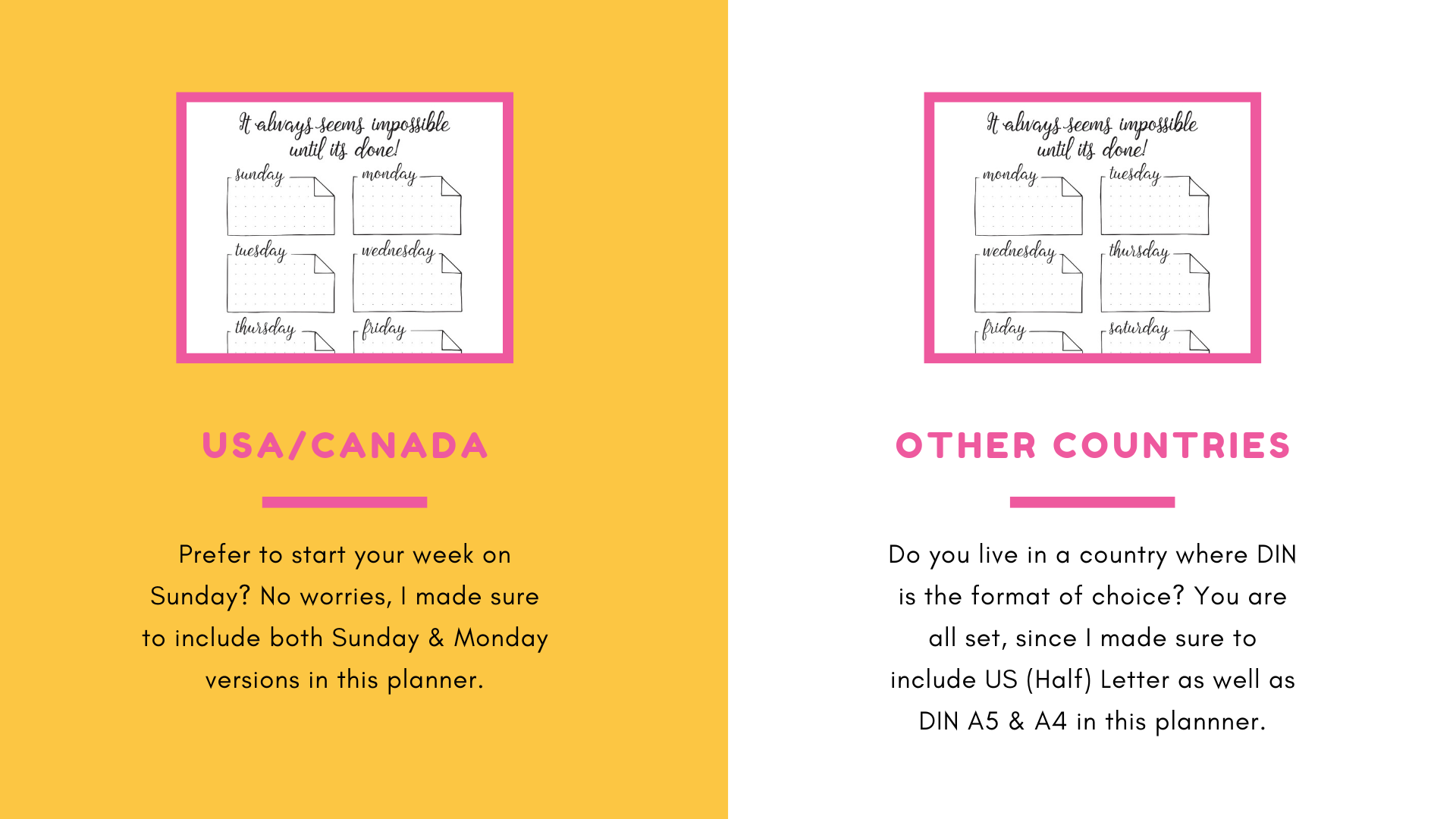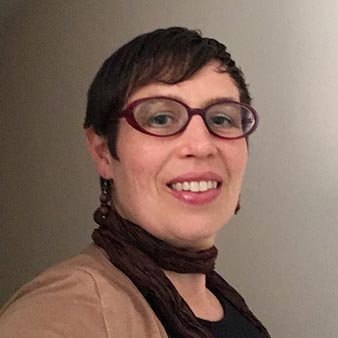 "I love the Journaltastisch Planner. It makes my set up so much easier as I am fairly new to the whole world of planner creation. It really has helped me understand what is good to include and enables me to print out the pages I need. I especially love that I can add my own colours!"
- Pippa, @pippad1977
Your Instructor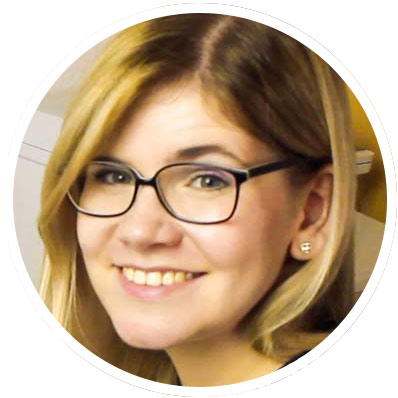 The day I created my own personal planner from scratch I had no idea how much it would change for me. I finally stopped putting my big goals on the backburner and instead tackled them head-on. Which not only resulted in building an online business I love but also let a lifelong dream turn into reality: publishing my first book! This only was possible because I finally had a planner that allowed me to use my time efficiently, emptied my desk, and made sure my many ideas weren't scattered all over the place covered in dust. Instead, they are well documented and always easy to access. I truly believe that you can get there too and I'm here to help you!
My lifes mission is to help busy dreamers send their productivity through the roof with thoughtfully designed and beautifully hand-drawn printable planners.
Course Curriculum
Welcome to the 2020 Bundle
Available in days
days after you enroll
Trainings
Available in days
days after you enroll
Files
Available in days
days after you enroll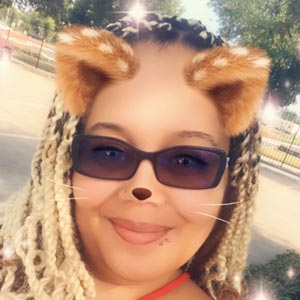 "This is my second year purchasing the Journaltastisch Planner and I love it! I am a digital journalist and use the pdf format in GoodNotes and love the ease and set up. I was so lost in finding a direction and so unorganized before I got this planner. My life has gotten so much more organized since I have purchased this planner. I will continue to purchase both planner bundles in the future! Simply wonderful!"
- Alexandra, @RaynbowLexa
Courses Included with Purchase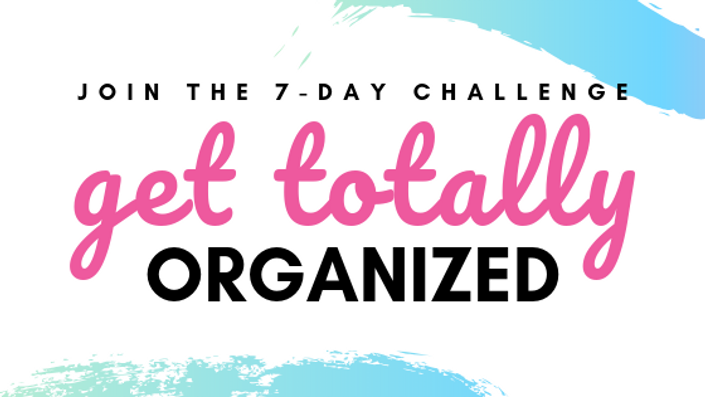 Get Totally Organized
with this 7-Day eCourse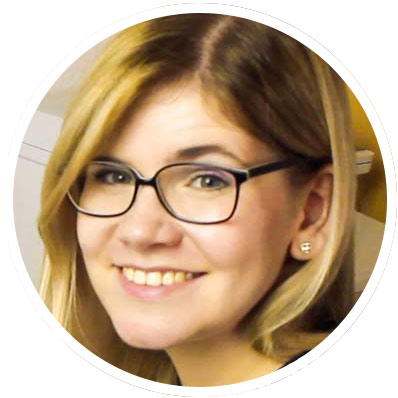 FREE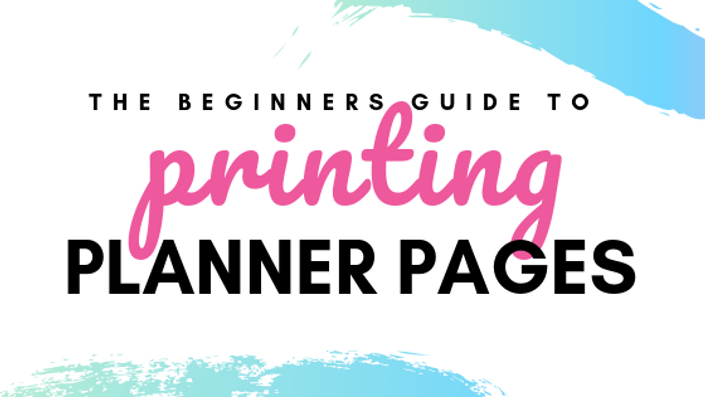 The Beginners Guide to Printing Planner Pages
So you can get to the fun part easily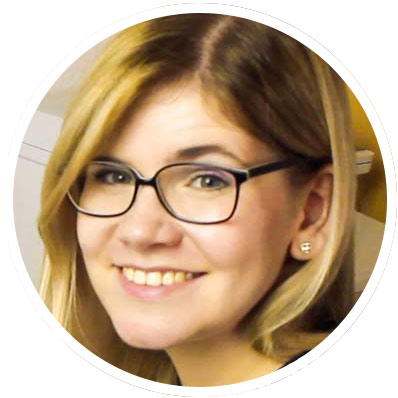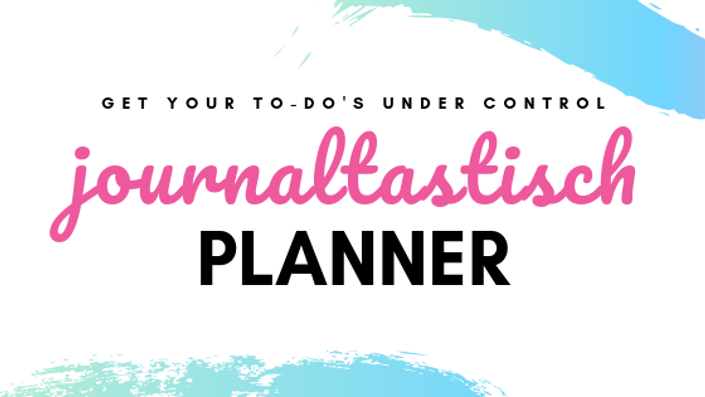 Journaltastisch Planner Printables
Are you ready to get your to-dos under control?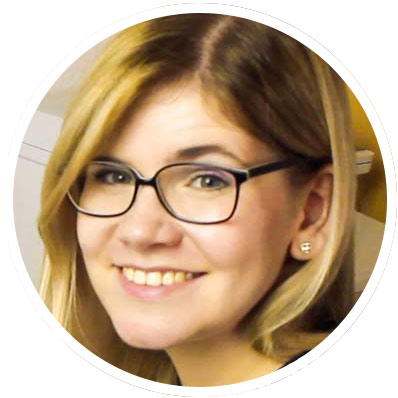 $17
Original Price: $17
Frequently Asked Questions
How long do I have access to the Journaltastisch Planner?
How does lifetime access sound? After purchasing, you have unlimited access to this planner for as long as you like - across any and all devices you own.
Any software or hardware requirements?
The only thing you need is access to a desktop computer or laptop. Since the files are packed into a zip-file to save you a ton of time. Downloading each separate layout individually is no fun, is it? :) PS: Don't worry if you never have unpacked a zip-file before, a tutorial is included. And believe me, it only takes a second.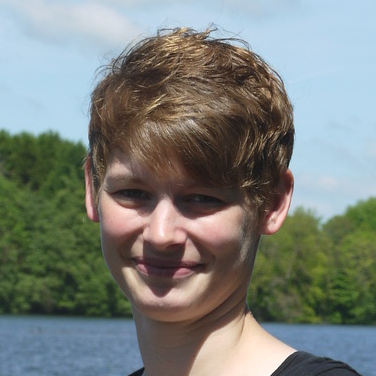 "I was experimenting with creating my own planner from scratch for a while. But I couldn't figure out how to combine my store-bought planner with my own creation. Additionally, I didn't have the time to draw creative pages continuously, which meant I stopped using my self-made planner completely. Since I bought the Journaltastisch Planner, I have used it every single day. Never before was I so happy with a planner, since the ones I tried before have never functioned as well for me as this one does!"
- Maya, @Prudent.maya
Get rid of all your loose papers and multiple calendars. And create a planner which is unique and perfect for you.

Refund Policy
---
I stand behind my products and your satisfaction with them is important to me. However, because my products are digital goods delivered via Internet download I generally offer no refunds.
If you change your mind about your purchase and you have not downloaded my product, I will happily issue you a refund upon your request.
Refund requests made after you have downloaded my product are handled on a case by case basis and are issued at our sole discretion. Refund requests, if any, must be made within thirty (30) days of your original purchase.